Today is - Thu Sep 21 2023
Electronic Monitoring Program
Kern County Sheriff's Office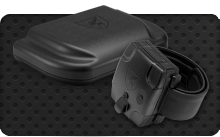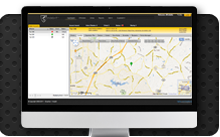 With the introduction of Assembly Bill 109, also known as the Public Safety Realignment, local counties absorbed much of the burden of inmates sentenced to more than a year in jail. Those inmates that normally would have been sentenced to several years in state prison are now sentenced to serve their time in the local county jail. The Kern County Sheriff's Office responded to this challenge by creating an Electronic Monitoring Program (EMP) and increased the current Sheriff's Parole population. The goal of this Unit is to assist the Sheriff in releasing lower risk inmates back into the community using Electronic Monitoring and Parole as the means of supervision to reduce Kern County's recidivism rate and help inmates become productive in our communities.
The Kern County Sheriff's Office Electronic Monitoring and Parole Unit supervises inmates released from custody into Post Release Supervision Programs. The Electronic Monitoring Unit supervises inmates released with an ankle monitor attached to them that has GPS tracking capabilities and/or alcohol monitoring capabilities. Deputies supervising these inmates ensure the inmates follow strict rules and regulations governing their whereabouts, work schedules and attendance to mandatory classes such as anger management, STEPS, NA, domestic violence classes, etc. Deputies assist inmates with job resources, health care enrollment, tattoo removal programs and other community programs. Deputies maintain compliance of inmates released into the Electronic Monitoring Program or Sheriff's Parole via routine home visits, GPS tracking, telephone tracking, or mail correspondence.
To achieve our goals, The Kern County Sheriff's Office is currently partnering with six Community Based Sober Living Environment Homes, Non-Profit groups and other Government Organizations such as Probation Department, Health Department, Employer's Training Resource, Educational organizations and Mental Health. The Kern County Sheriff's Office is working together with the above organizations with a common goal to help the participants sign up for Health Care, Job Resources Centers and provide the support needed for incarcerated individuals to succeed in society. These partnerships are designed to make Kern County a safer community for all its residents and visitors to enjoy. If you have an organization that would like to join our partnership, please contact us at the below information.
Program Requirements
Under California Penal Code Section 1203.016, sentenced inmates may be required to participate in a voluntary home detention program that includes electronic monitoring. Inmates must meet specific criteria before consideration to determine if the program will be suitable for each candidate.
The EMP staff uses various forms of information while screening inmates for EMP. This information may include, but is not limited to the following:
Current charges
Criminal history/sophistication
Personal references
Overall background
In-custody behavior
No violent or sex related charges
Additional information:
NO Out of County Holds
Inmate must have valid address of residence in Kern County
Other household members must be willing to allow the inmate to live in the residence
Inmate must wear the electronic monitoring device at all times
The inmate's place of residence and its contents are subject to search and seizure while on the program (no alcohol, drugs, weapons…)
Maintain telephone contact
Interested inmates can ask any jail staff for an application for our program. Questions regarding EMP should be directed to the EMP office.
Electronic Monitoring Program
Sheriff Parole
Office 661-868-1900
Fax 661-868-1901
Emp-SheriffParole@kernsheriff.org

1415 Truxtun Ave, Room 105
Bakersfield, CA. 93301