Today is - Thu Sep 21 2023
Taft
Kern County Sheriff's Office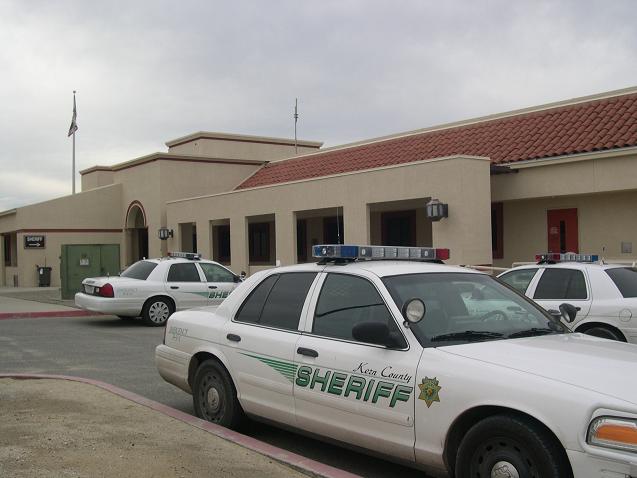 Taft Substation
315 N. Lincoln Street
Taft, CA. 93268
Phone: (661) 763-8550
FAX: (661) 763-2483
The community of Taft has long been a population center for the west side of Kern County. Petroleum, agriculture, and recreation are the primary industries located in the Taft response area. In 1910 the City of Taft incorporated with surrounding neighborhoods of Taft Heights, South Taft, and Ford City remaining unincorporated.
The Taft Substation's response area includes a vast and isolated oilfield and agriculture areas, remote business locations, as well as the unincorporated surrounding communities of McKittrick, Fellows, Derby Acres, Dustin Acres, and Valley Acres. The Taft Substation also provides law enforcement services to the incorporated community of Maricopa. The response area for the Taft Substation consists of 787 square miles that borders Ventura, San Luis Obispo and Santa Barbara Counties.
The Taft Substation is also responsible for the security of the Kern County Superior Court-Taft Branch, which includes protection of judicial officers and court staff, and the safety of court visitors. Currently the Taft Branch is only open one day per week.
The Taft Substation is authorized 1 Sergeant, 2 Senior Deputies, 11 Deputy Sheriffs, and 1 Sheriff Support Technician.
The Taft Substation is one of the busier substations in the county. Illegal drug activities, burglaries, and theft are ongoing. The Taft Substation has been proactive and aggressive in its response to these activities.
The majority of the Taft Substation's jurisdiction consists of oilfields and farming communities who experience rural industrial thefts. As a result, patrol deputies work closely with the sheriff's Rural Crime Investigation Unit in order to prevent and deter oilfield and agriculture related crimes. Taft Substation deputies also have a close working relationship with Taft Police Department, California Highway Patrol, Kern County Probation, Bureau of Land Management, and California Department of Rehabilitation.
With its vast geographic area, the Taft Substation offers deputies the chance to be fully integrated into community orientated policing and working in partnership with the communities and citizens they serve.