Today is - Thu Sep 21 2023
Tehachapi
Kern County Sheriff's Office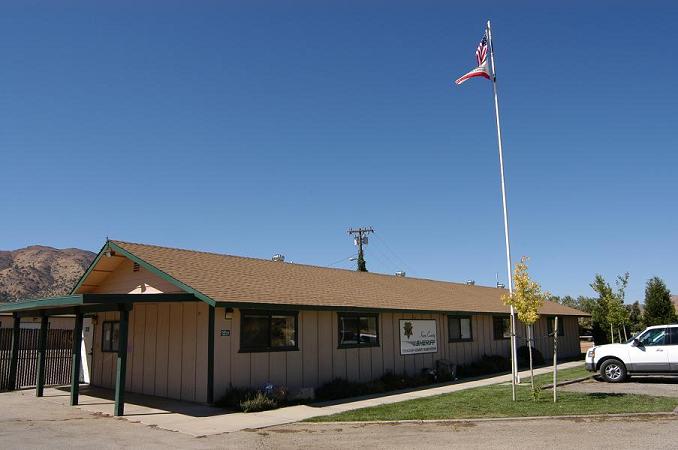 Tehachapi Substation
22209 Old Town Rd.
Tehachapi, CA 93561
DISPATCH (661) 861-3110
The Sheriff's Office operates one substation for the Tehachapi County area. The Tehachapi Substation is located at 22209 Old Town Road in the Community of Golden Hills.
The Tehachapi Substation has a response area of approximately 572 square miles. The area is comprised of small service districts and property owner associations. These areas include Golden Hills, Alpine Forest, Cummings Valley, Mountain Meadows, Sand Canyon, Cameron Canyon, Hart Flat, Keene, Bealville and Old West Ranch. Approximately 35,000-40,000 people reside in the Tehachapi Valley. The population for the area receiving service from the Tehachapi Substation is approximately 18,000-20,000 people.
The Tehachapi Substation also provides mutual aid to allied agencies in the Tehachapi Valley when requested. Allied agencies operating in the area are: Tehachapi Police Department, Stallion Springs Police Department, Railroad Police, Bear Valley Police Department and the California Highway Patrol.
The area is an attractive place to reside and vacation. The weather in the area brings visitors year round. Please keep in mind there are no legal areas for snow play and it is illegal to trespass on private property. It is not uncommon for a snow storm to cause the area to become flooded with visitors that do not understand the miles of vacant fields are privately owned pieces of property, not open to the public for use.
The weather in this area can change quickly and traffic issues can develop requiring responses by Tehachapi Deputies as well as the California Highway Patrol. If traveling to the area, please keep this in mind and be prepared.
The Kern County Sheriff's Office has deputies available to respond to the Tehachapi Substation response area 24 hours a day, 7 days a week.
The Substation office is open to the public Monday-Friday, 8:00AM to 5:00PM.
Links that may interest you...