Today is - Thu Sep 21 2023
Off Highway Vehicle Enforcement Team
Kern County Sheriff's Office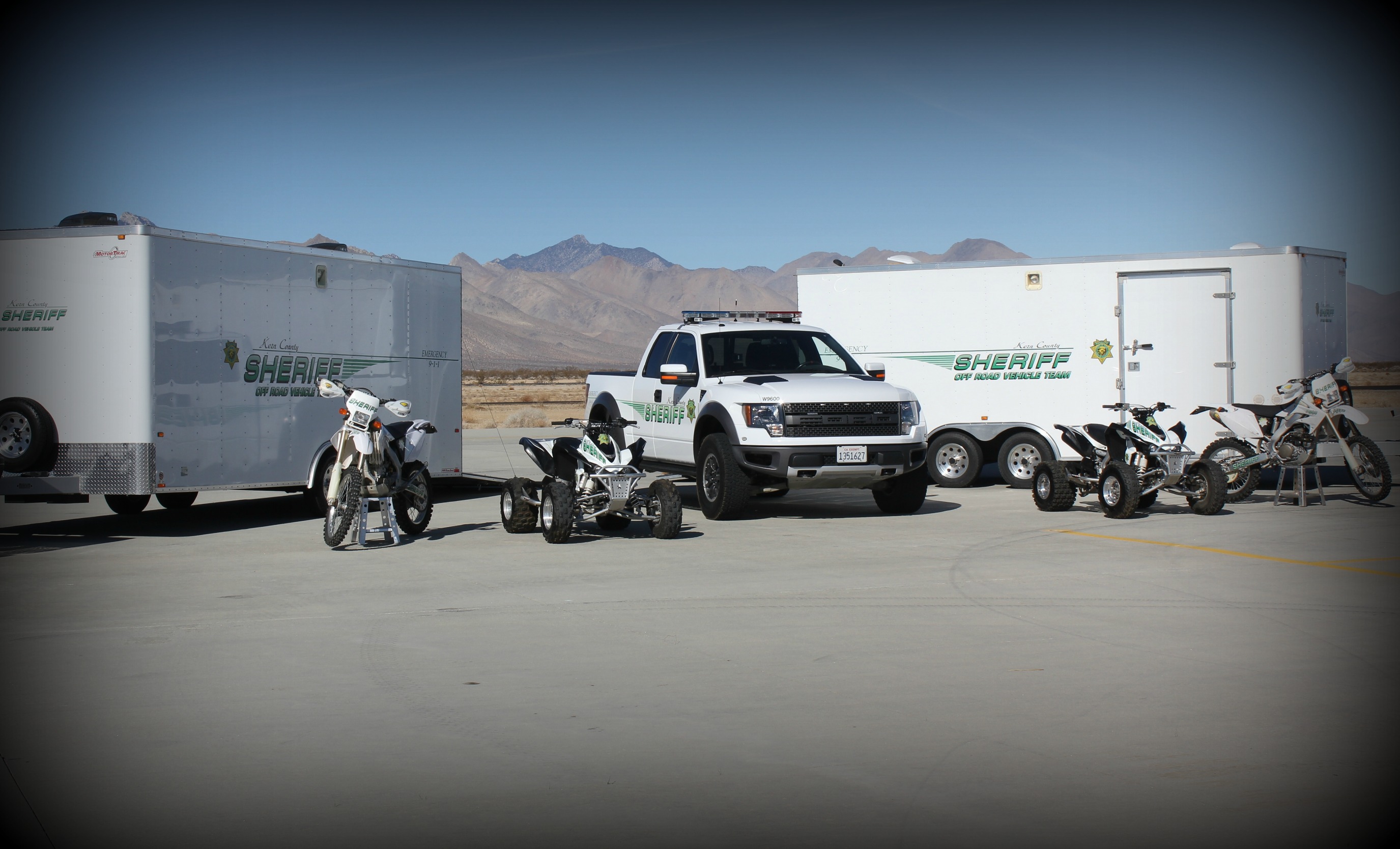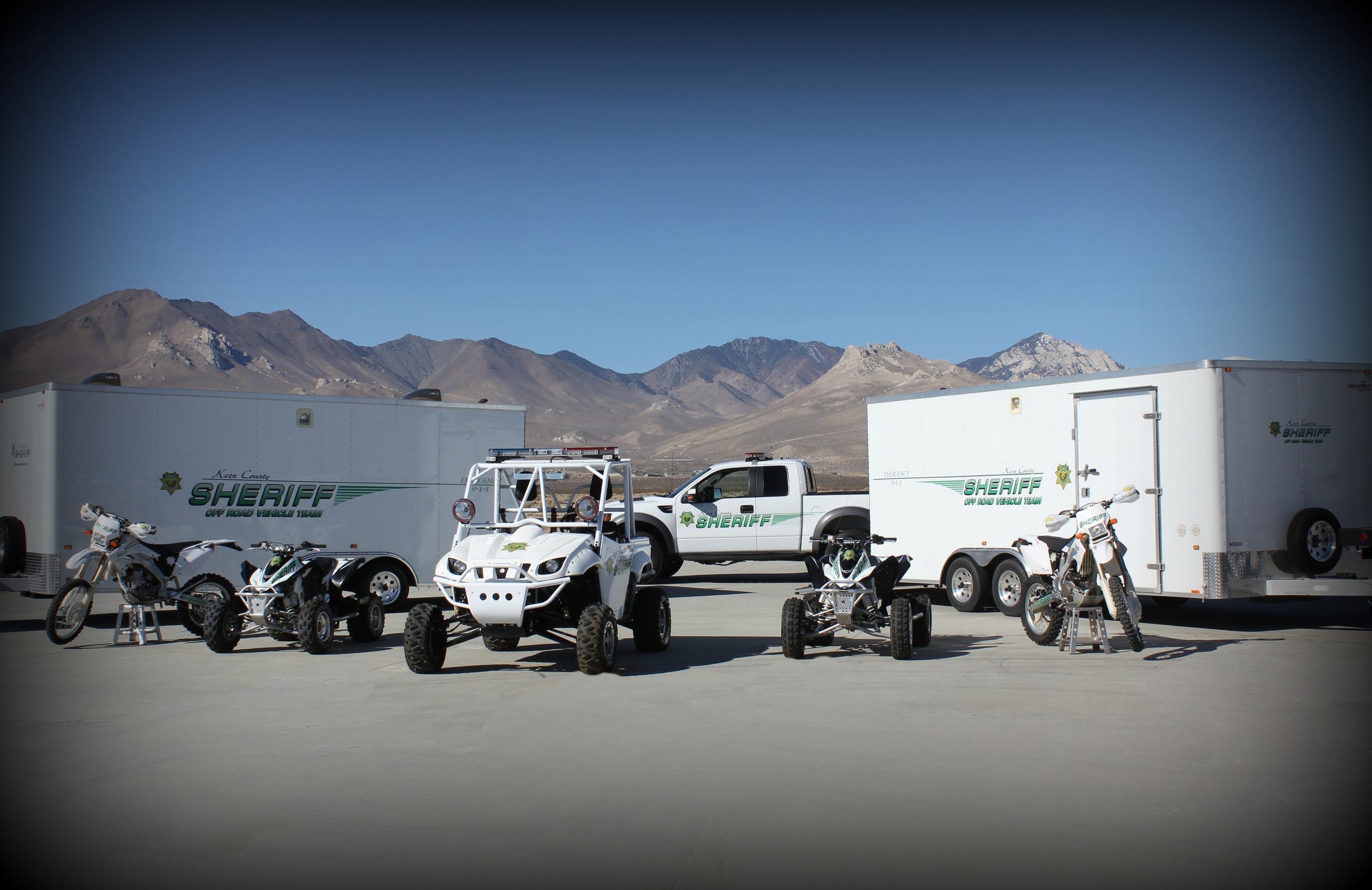 Off highway vehicle (OHV) recreation is a popular activity in Kern County, attracting a substantial number of OHV enthusiasts. In fact, according to the Bureau of Land Management statistics, Kern County attracts over 800,000 visitors a year to the local OHV riding areas. The goal of the OHV team is to provide a safe and secure environment for the OHV community and the residents of the communities near the riding areas, and to help protect sensitive natural resources.
The Kern County Sheriff's Office OHV team patrols the numerous off road riding areas in Kern County. These areas include, but are not limited to, Jawbone Canyon, Dove Springs, Randsburg, and Kelso Valley. The OHV team also patrols a popular riding area near a portion of the Pacific Crest Trail that runs through the Rosamond, Mojave and Tehachapi areas.
Due to the rough terrain, the OHV team patrols these areas using All Terrain Vehicles (ATVs), Recreational Off-highway Vehicles (ROVs), motorcycles and 4x4 vehicles. The OHV team is also assisted by the Sheriff's Air Support Unit. The OHV team works closely with officers from the Bureau of Land Management (BLM), California State Parks, other local law enforcement agencies, and Search and Rescue during our deployments.
Links to popular OHV riding areas, maps and safety programs
California State Parks Off-Highway Motor Vehicle Recreation website:
http://ohv.parks.ca.gov/
California State Parks OHV Safety Training page:
http://ohv.parks.ca.gov/?page_id=24928
Sequoia National Forest OHV Recreation areas:
http://www.fs.usda.gov/activity/sequoia/recreation/ohv/?recid=79563&actid=93
Friends of Jawbone:
http://www.jawbone.org/
Friends of Jawbone maps and apps page:
http://www.jawbone.org/index.php/mobile-apps
Friends of Jawbone visitor, permits and rules information:
http://www.calcitypd.org/dirt.html